Sustainable Natural Resource Materials
Full service to contractors and industry professionals
---
The "GREEN" solution to your burrowing rodent problem.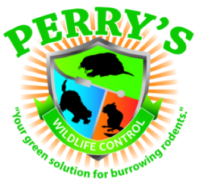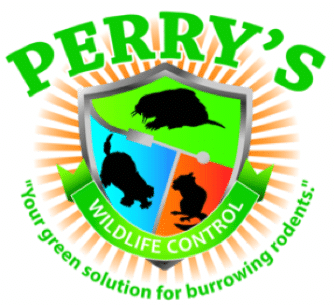 ---
We service all of Sonoma County, including Sonoma, Windsor, Petaluma, Healdsburg, Sebastopol, Rohnert Park and all surrounding cities. 
We also serve surrounding areas by request such as Napa, Marin, Mendocino, and Lake counties 
---
Bio-Integral Resource Center

THE INTEGRATED PEST MANAGEMENT SPECIALISTS
BIRC is a nonprofit organization offering over 25 years of insight, experience, and leadership in the development and communication of the least-toxic, sustainable, and environmentally sound Integrated Pest Management (IPM) methods. BIRC has worked with local, state, and national agencies in devising programs of scientific research, policy, project design and implementation.
Over the years, BIRC has assisted homeowners, farmers, cities, park and water districts, schools, and pest control professionals in pesticide use reduction.
In recognition of our work, we received an IPM Innovators Award from the State of California Department of Pesticide Regulation in 1997. BIRC's technical staff constantly reviews the scientific literature for new ideas and approaches for publication in our journals the IPM Practitioner and Common Sense Pest Control Quarterly.  We produce pamphlets, articles for the general public, technical manuals, and a resource directory.
---
EFA supports a vision for our food system where strengthening soils, protecting air and water, encouraging diverse ecosystems and economies, and honoring rural life are all part of producing healthful food. Our innovative programs bring together growers, consumers, educators, activists, and industry related businesses to exchange the latest advances in sustainable food production and marketing. EFA's education programs have reached more than 50,000 participants during 26 years.
---

The Internet Center for Wildlife Damage Management is a non-profit grant funded site that provides research-based information on how to responsibly handle wildlife damage problems. This site seeks to service the needs of 4 key constituency groups: homeowners, agricultural producers, professionals (both academic and industry providers) and policy makers, such as government agencies.
---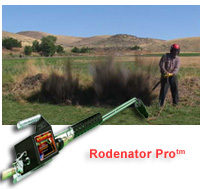 The Rodenator Pro™ works great to eliminate gophers, moles extermination and other yard pests. Rodenator Pro™ is also great for prairie dog control. The Rodenator Pro™ is a highly efficient way to rid your yard or field of moles, gophers, squirrels, prairie dogs and other small rodents.
---
This is the best site to learn about moles and mole trapping – Thomas Wittman, Gophers Limited
During spring, young moles strike out on their own in search of new territory. Trapping your moles now is the best way of staying mole free year-round.
All mole control experts agree that mole traps are your best means of getting rid of moles. The Mole Pro Trap and Instructional DVD will ensure that you not only have the best mole traps available, but you also know how to use the mole traps and where to set them.
---
Trapline Products

Premium Stainless Steel Traps for Gopher and Mole Control
Home of Steve Albano AKA the Gophinator. Excellent trapper and the inventor of the Gophinator gopher and mole traps. You can also contact Steve for residential and commercial help in the South Bay Area.
---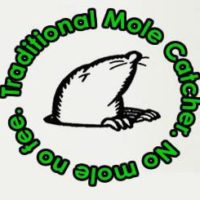 Traditional Yorkshire Mole Catcher
I am a traditional mole catcher based in Leeds West Yorkshire. I use humane and traditional methods of mole control. The mole control service operates across West & North Yorkshire.
---

I recommend United Wildlife Control if you need gopher control outside of California
---

Kastle Kare is a licensed pest control provider. We provide pest control services for all sorts of pests found in and around structures and landscapes. The pests we control range from live animals such as raccoons, rats, mice, opossums, snakes and squirrels. Additionally, we exterminate and control ants, insects, spiders, and other common pests found in and around the home and business.
---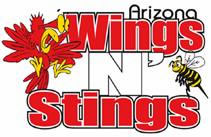 Non Lethal Bird Control Specialist
Serving all of Arizona, Las Vegas and Nevada
---

The Gopher Guy, aka Ross Roberts, is a California Licensed Fur/Nuisance Trapper serving the San Francisco Bay Area coastside from Pacifica to Half Moon Bay. He specializes in ridding your property of small nuisance animals: gophers, moles, raccoons, skunks, coyotes and foxes.
---

Garden Web
This is a great forum with tons of information!
---

Protection against sunburn, insects, rodents
---
Landscapes
Pet Areas
Putting Greens
Playgrounds
Sports Turf
---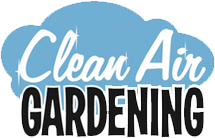 A very cool gardening supply company that focuses on eco friendly supplies
---

Common Ground Organic Garden Supply and Education Center
---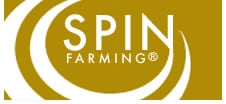 There's a new way to farm. It's called SPIN, and it is causing people to re-think not only how to farm, but what it means to be a farmer today.
---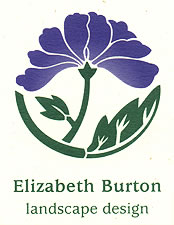 Incredible Landscape Designer!
---

Jan is a well known landscape professional, located in Felton, California
---
OMRI is a 501(c)(3) nonprofit organization created to benefit the organic community and the general public. Its primary mission is to publish and disseminate generic and specific (brand name) lists of materials allowed and prohibited for use in the production, processing, and handling of organic food and fiber. OMRI also conducts scientific research and education on the use of materials by the organic industry.
---

ATTRA
National Sustainable Agriculture Information Service: Your source for the latest in sustainable agriculture and organic farming news, events and funding opportunities, as well as over 200 in-depth publications.
---
Regulates the sale and use of pesticides.
---
With this website you can find out which endangered species are in your area and learn how to incorporate regulations into your control program.
---
Established in 1980 with the California State Legislature's support and encouragement, the University of California Statewide Integrated Pest Management Project (UC IPM) develops and promotes the use of integrated, ecologically sound pest management programs in California.
---
This program exchanges information on Vertebrate Pest Management and related matters through periodic meetings and other appropriate means.
---
This page provides a list of useful links concerning wildlife damage.
---
SAREP provides leadership and support for scientific research and education in agricultural and food systems that are economically viable, conserve natural resources and biodiversity, and enhance the quality of life in the state's communities. SAREP serves farmers, farmworkers, ranchers, researchers, educators, regulators, policy makers, industry professionals, consumers, and community organizations across the state.
---