Cinch Trap Super Starter Kit
Description
Our Cinch Gopher Mole Trap Super Starter Kit will provide everything you need to successfully trap gophers and moles
For Farms, Orchards, Vineyards or Larger Properties
Also for Pest Control Operators
The Cinch Gopher Mole Trap Super Starter Kit Includes:
Cinch traps (6)

Hori Hori Knife (1) Japanese Gardening Tool and great companion tool to the Cinch Trap

DVD "Easy Gopher an Mole Control Without Poisons" (1)

Quick Start Guide (1)
---
Pictured below is the small jaw sized cinch which is the one you need to catch a mole in any region. Some regions in the US have larger gophers which will require a larger jaw size. Please check out the chart of regions and cinch sizes so you order the appropriate size. Please indicate which size you would like in the order notes at checkout.

Please contact us if you have any questions.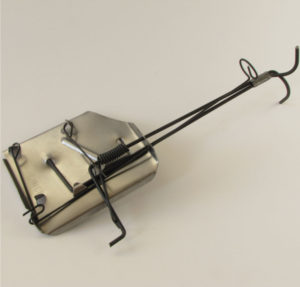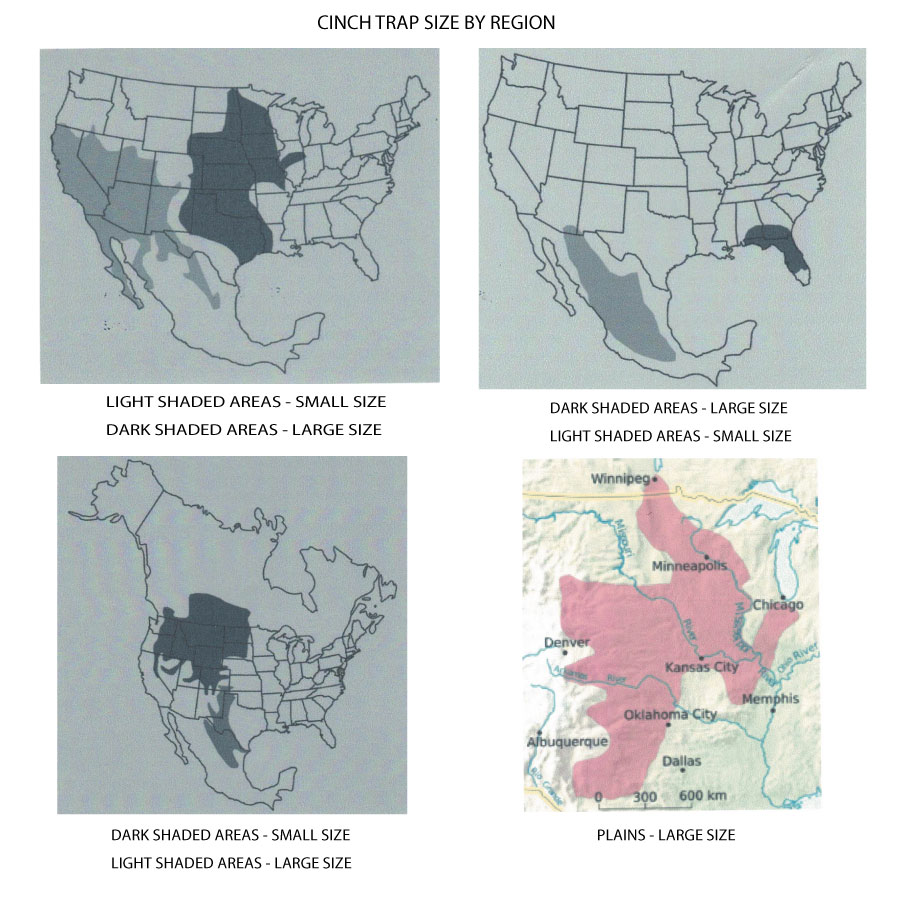 "Just wanted to drop you guys a line and let you know you may have created a blood-thirsty monster. Today is another 2-gopher day…and it's not even bedtime!  I confess, I appreciate how the traps kill them quickly, humanely, and with great prejudice. The nasty monsters killed 2 artichokes this summer, so when a third started to wilt, I dug in, set 3 traps around the base, and had the booger before dinner time. The rotten little savage is now fertilizing the very plant he sought to destroy…he is…pushing up artichokes (daisies), shall we say?" Kristen, Woodside, CA July 2018

"I have spent $thousands over the years trying, mostly unsuccessfully, to control or eradicate gophers in my yard. My property backs up to a commercial vineyard and though beautiful, it also produces a steady supply of gophers bent on destroying my garden and landscaping. Last month I bought 3 of your traps. After watching the instructional video (absolutely critical) I deployed my first trap in my garden. Next morning, there were signs of activity all around the trap, but it wasn't sprung. I reorganized, set it out again, in a new hole a went for my morning walk. By the time I returned I had my first. He must have been operating alone because I have had no other issues in the back. Yesterday, I noticed activity in the front near the sidewalk. I was a bit fearful that someone's pet or kid might spring it accidentally hurting themselves. I deployed a trap, covered it with chicken wire and made a caution sign. Two hours later was rewarded with a second kill. Without question, the best investment ever in my desire to control these varmints. Great product. I sing your praises loud and often." Mark C Cook

"This is a short note to thank you for your traps and expertise. My 1 1/2 acre property was inundated with the varmints. I purchased 10 traps and the hori hori knife. Then I watched the video and went to work. My current count is 131 unlucky critters. Thanks for everything" Rick Orlando
Additional information
| | |
| --- | --- |
| Weight | 5 lbs |
| Dimensions | 16 × 12 × 6 in |
| Size | |